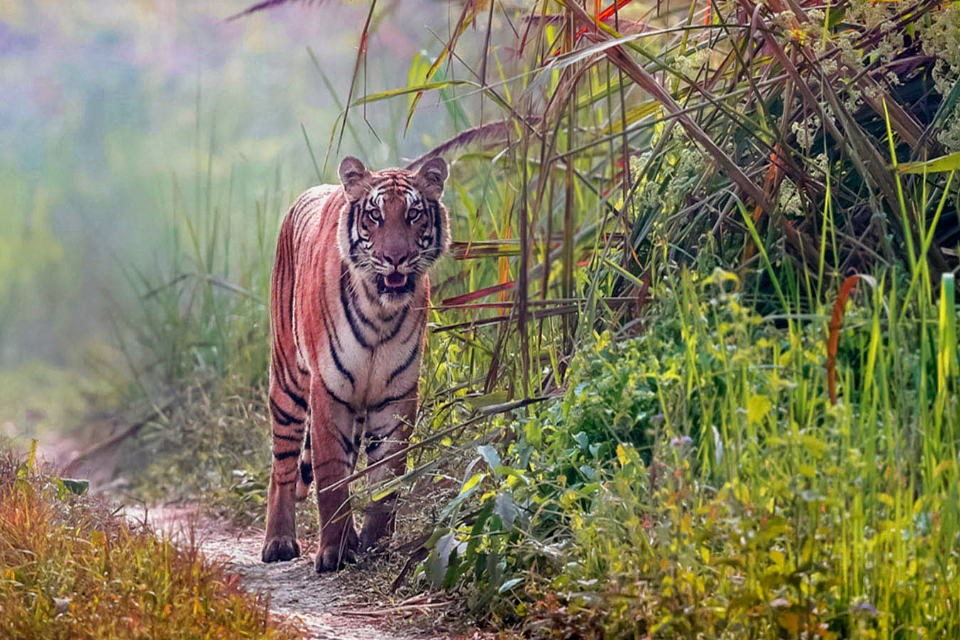 It is often said that the number of tigers in a forest indicates to the overall health of its ecosystem. Any decline in tiger population is a sign that the natural ecosystem is in trouble.
Thankfully, the tiger population all over the world is on the rise, thanks to the collaborations between various agencies. According to a data released in 2013, the total number of Royal Bengal Tigers, the species found in South Asia, in Nepal stands at 198. The figure stood at 63 per cent in in 2009. However,
The Nepal government announced the total number of wild tigers in the country had reached 235, nearly double of what it was in 2009. This means Nepal will be the first country to attain the TX2 target of doubling its wild tiger population adopted at the St Petersburg Tiger Summit in 2010.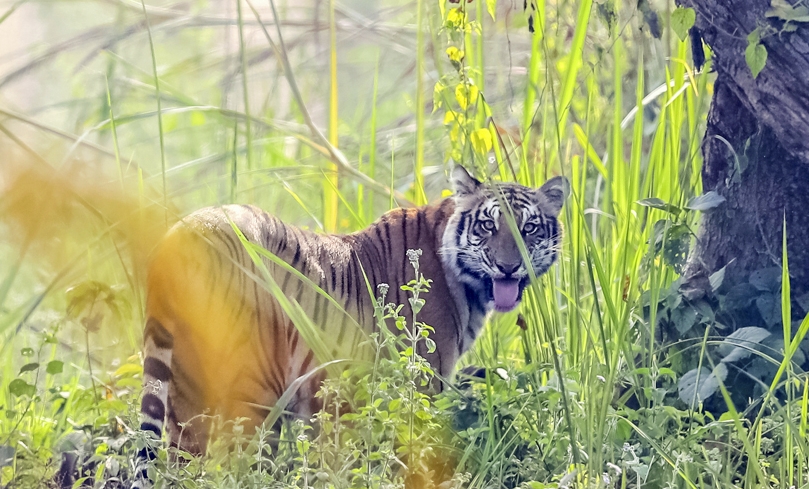 The number is expected to grow more after the latest tiger census, which began earlier this year.
In Nepal, Chitwan National Park is home to the largest number of tigers. While hard to spot on the jeep tracks frequented by guards and tourists, a total of 120 Bengal tigers call the national park home.

As winter began to intensify, photographer set out to on a mission to photograph the beasts in their natural habitat.
"It was around 5 pm in the evening. We were waiting. Around 1 km away, I saw a small 'dot' move, I just looked through my binoculars and jumped up with excitement. In a hushed voice, I said 'tiger' to my driver. So I asked my him to drive towards the wild cat, and after a few seconds the tiger disappeared into the bush."
"I felt a sensation rush trough my body. All the fatigue from those long days was gone."
"I took a lot of photos. I could not stop looking at the magnificent beast."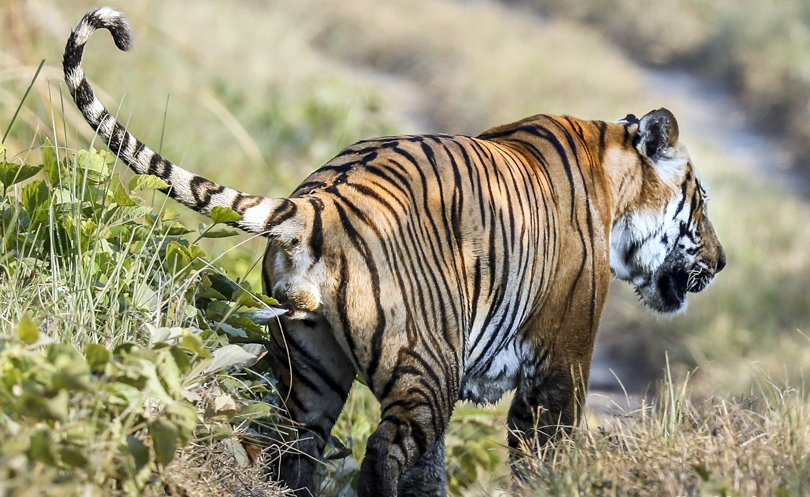 Then he left. It was almost dark. Maybe he had some other plans.
---
You can book a trip to Bardia National Park to see the West Bengal Tigers through Adventure Pilgrims Trekking Pvt. Ltd which has been doing these trips for over 18 years
---
Photo credits to Sagar Giri.