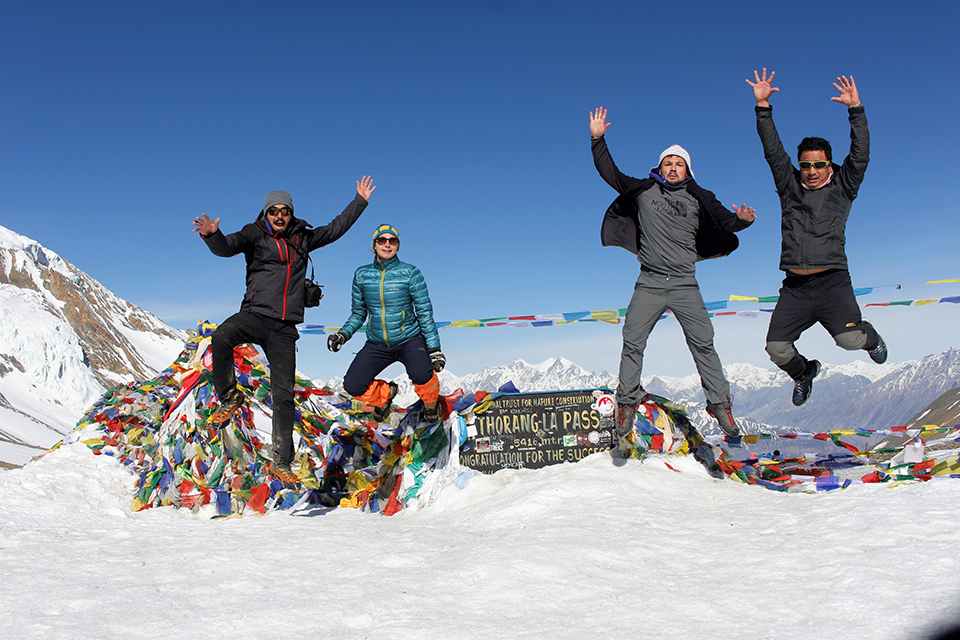 Review of Adventure Pilgrims Trekking on Trip Advisor by Marvin Schultz.
"As a solo traveler from Germany I did the two weeks Annapurna circuit with a guide and porter through Adventure Pilgrims Trekking and I highly recommend them.

When I arrived in Kathmandu I compared three different local travel agencies. Adventure pilgrims trekking clearly made the best impression on me! The owners, Krishna and his brother Govinda, are very professional and knowledgeable about all the possible treks in Nepal. I was not experienced with trekking at all nor was I trained or had any equipment before I arrived in Kathmandu. Krishna helped me a lot to organize the trek. He gave very useful advice and actually came to my hostel to check my luggage. He gave me advice on which equipment to buy and even helped my buying some in the shops in Thamel! As an unexperienced tourist I was very thankful for that because I wasn't sure which equipment I would really need and how to judge the quality of the stuff that is offered in the shops of Thamel. They also made sure I didn't have unnecessary stuff in my bag.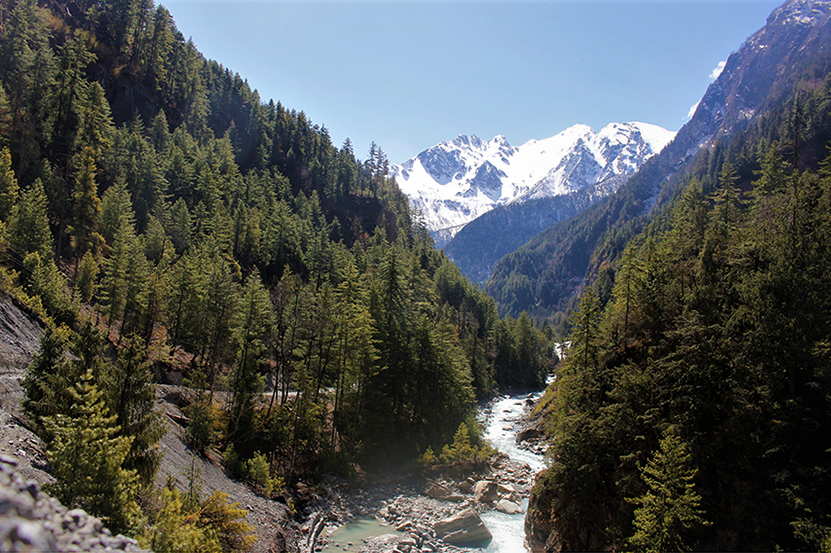 The iternary they made for me was very well thought through including all the transportation. It all worked out perfectly. I did some parts of the trek by jeep and these parts were really the ones that were the least interesting. This was also confirmed in a lot of discussion with other tourists that I met on the trek. After all, they cared extremely well for me! They were also in touch with the guide when we were on the trek to discuss the weather forecast which was important to cross the 5400 meter high Thorung La pass. You can also rely on their advice to find the trek that is right for you, in case you haven't decided yet. They are 100% trustworthy and reliable.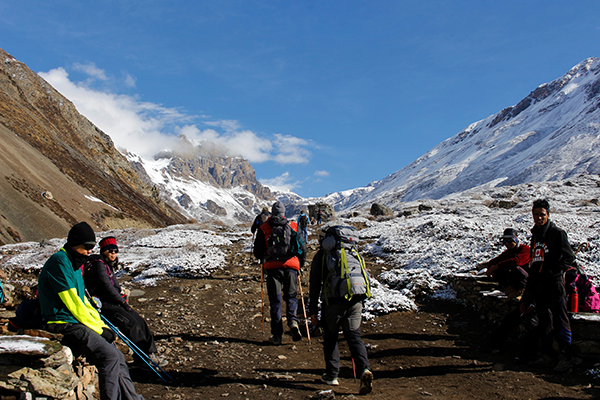 The guide
My guide was Pasang . He was probably the best guide I could think of! When you book a tour with a guide you should make sure you get a good one. You will spend the whole time with him! You will not be able to exchange him. A knowledgeable and experienced guide can make a big difference for your trip. It is also important that he speaks English well which is not necessarily the case for all nepali guides.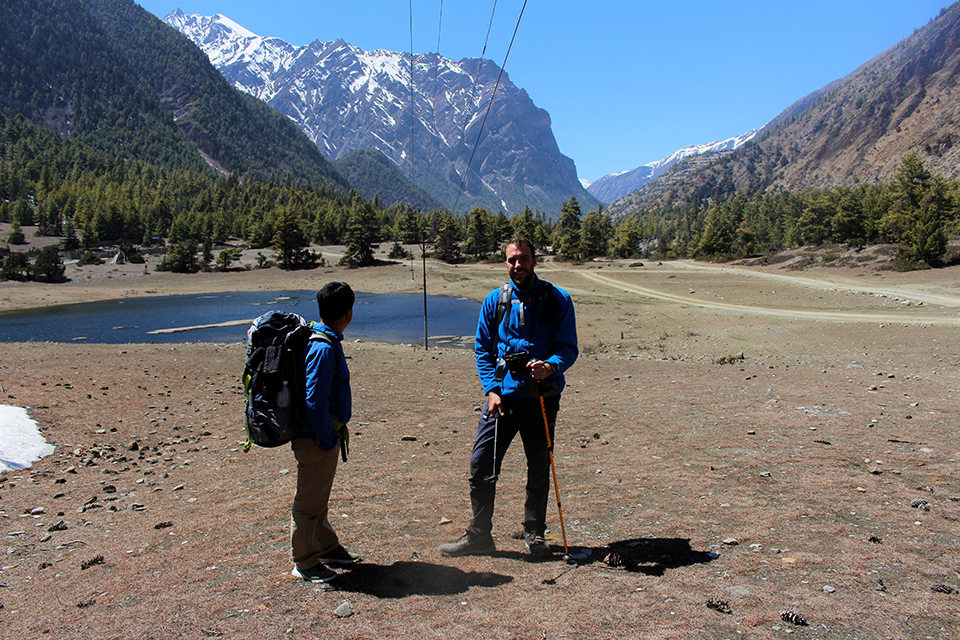 Pasang, however, is highly professional and fulfills all these criteria perfectly! He is very experienced (I think more than 10 years…), grew up in the Everest region and is very knowledgeable about the nepali culture. His English is perfect. He seemed to know every peak that we saw on our trek and I learnt a lot about the landscapes, vegetation, tribes and Buddhist religion. I felt absolutely safe with him at all times even at the 5400 meter high Thorung La pass. He monitored my health all the time on the trek to make sure I didn't get altitude sickness.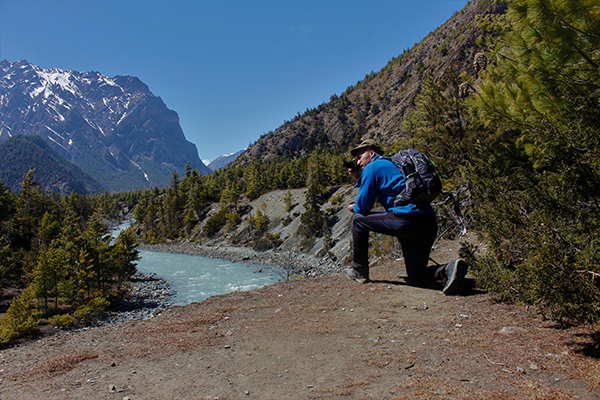 The people at adventure pilgrims arranged a meeting for me with Pasang before I made the booking with them. This meeting was very useful. In a short discussion with him I could immediately notice that he is professional, sympathetic and speaks English very well. After the meeting I was 100% convinced that I want to book the tour! Other agencies couldn't offer me to meet the guide or I had to insist on it myself. I recommend to always meeting the guide before you book. As I said, the guide is very important for a good trip as you will stick with him for the whole time. I highly recommend him and you can directly ask if he is available!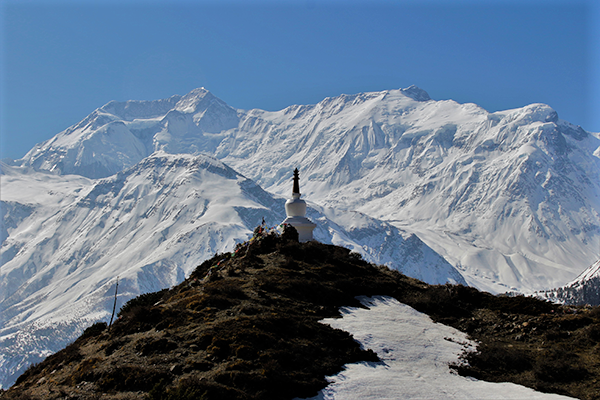 The porter guy
My porter was Saroj who is a student from Kathmandu and who works as porter during the semester break. He is a funny guy who is interested in photography. We got friends on our way and we are still in contact. He also taught me a lot about the Nepali culture. He had done the Annapurna circuit before and could even tell me some details on the route and gave me advice. And of course he did an amazing job carrying my bag!!! I think it is probably not usual to have an "academic porter guide" and I believe they selected him for me because they anticipated that we could get on well with each other.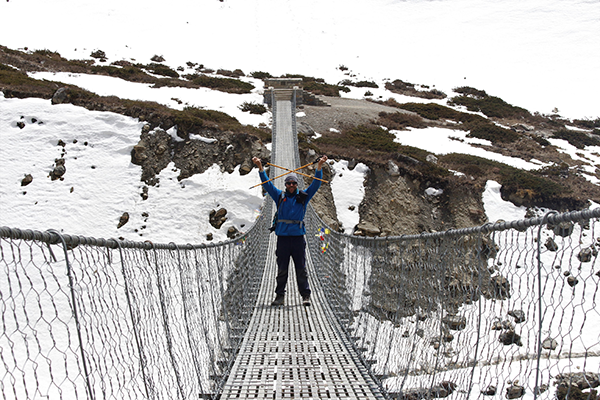 After all I had an amazing time with the guide and porter and a very authentic nepali experience!"
For Same trip I did is this Click here