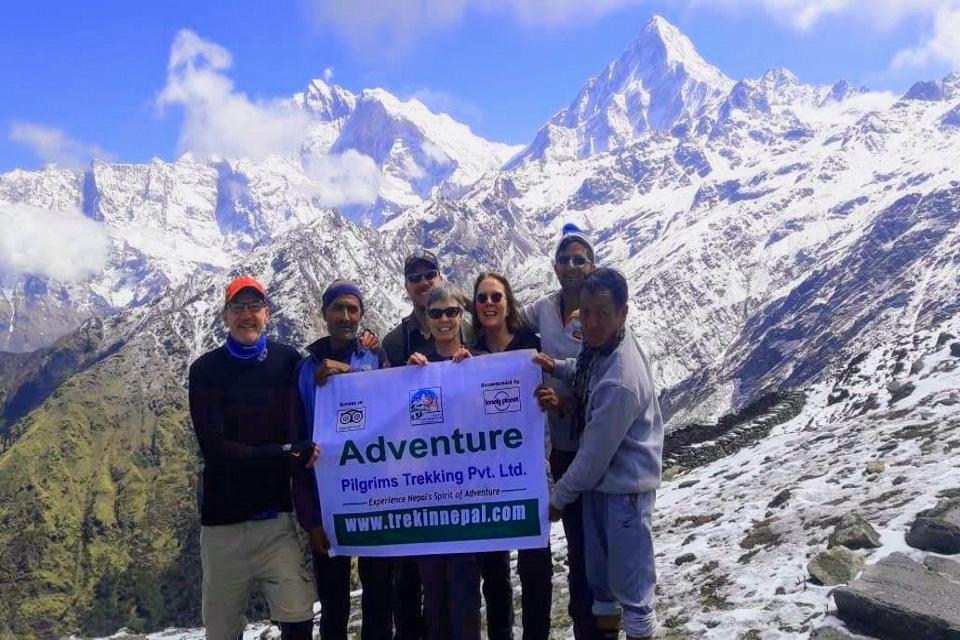 Trekking in Nepal is another word for experiencing Heaven. You know what they say, "Heaven is Myth but Nepal is Real" However, the word trekking has become more well known for the kind of walking which takes you along trails winding up, down, over and around mountains.
ADVENTURE PILGRIMS TREKKING is operated by Nepalese professional guides who have been leading adventure trips in the Himalayas since the last 32 Years. Our expertise extends our Services to lead Treks, Tours, Jungle Safari, Rafting, Peak Climbing , Mountain Climbing-expedition, Trekking and Hiking in Nepal, Bhutan, Tibet and India.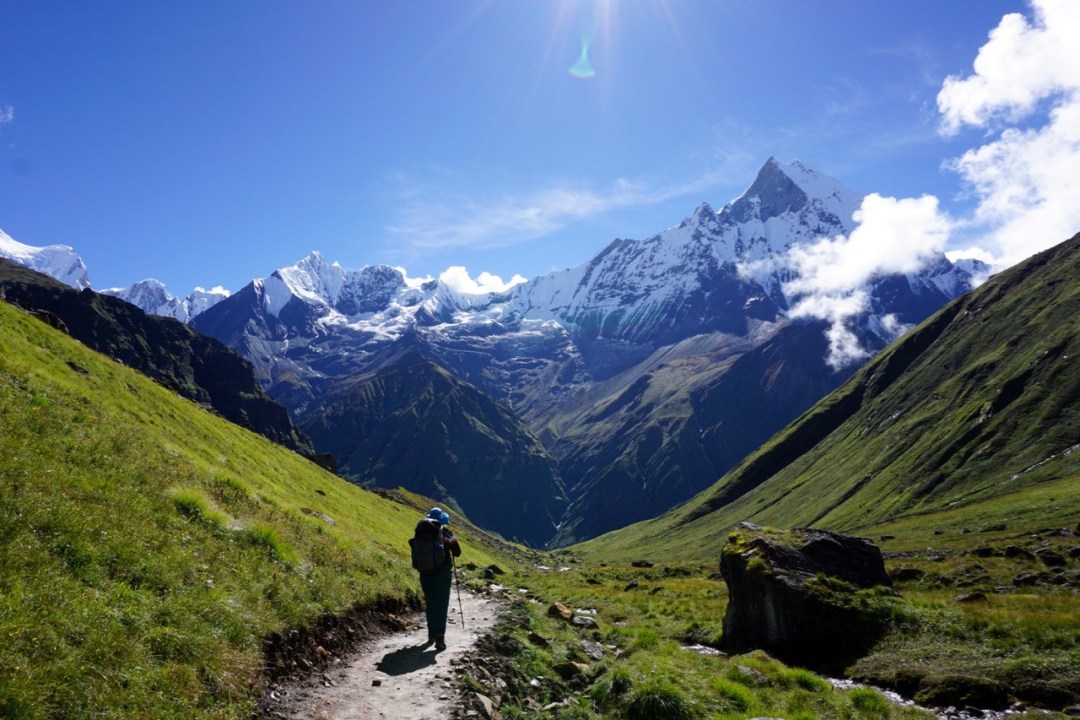 Imagine seeing clouds beneath you as you summit a Snowcapped peak using an ice axe and crampons. Feel the icy splash on your face as you whitewater raft through a stunning river george. How about backpacking in amazing wilderness, canoeing on a crystal clear mountain lake, or River kayaking .You can test your rock climbing skills on famous granite cracks and mountain bike along exciting single track trails. You can do all this and more at Adventure Pilgrims Trekking!

Adventure Pilgrims Trekking does not discriminate based on race, color, nationality, sex, or religion. Adventure Pilgrims Trekking operates under special use of permits from the National Park Service, National Forest Service, and The Bureau of Land Management. In areas where we do not own permits, we contract with the finest licensed and permitted outfitters.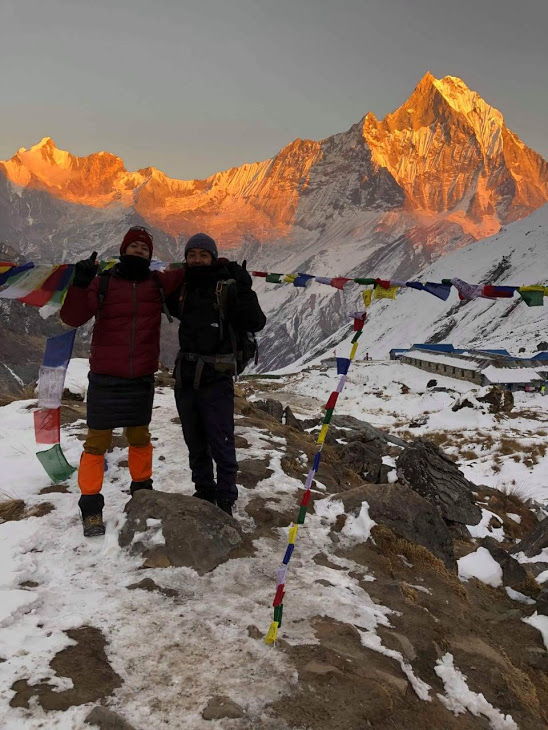 Treks to Nepal is not mountaineering although some of the popular trails are used by mountaineering expeditions to get to their base camps. Most of the trails you will walk on are still used predominantly by Nepali people for everyday travel and trade. It is common to be passed along the way by a Nepali porter carrying lengths of corrugated roofing iron slung from a jute strap (Namlo) around the head or a sick relative being carried in a basket (Doko) in the same manner to the nearest medical facility.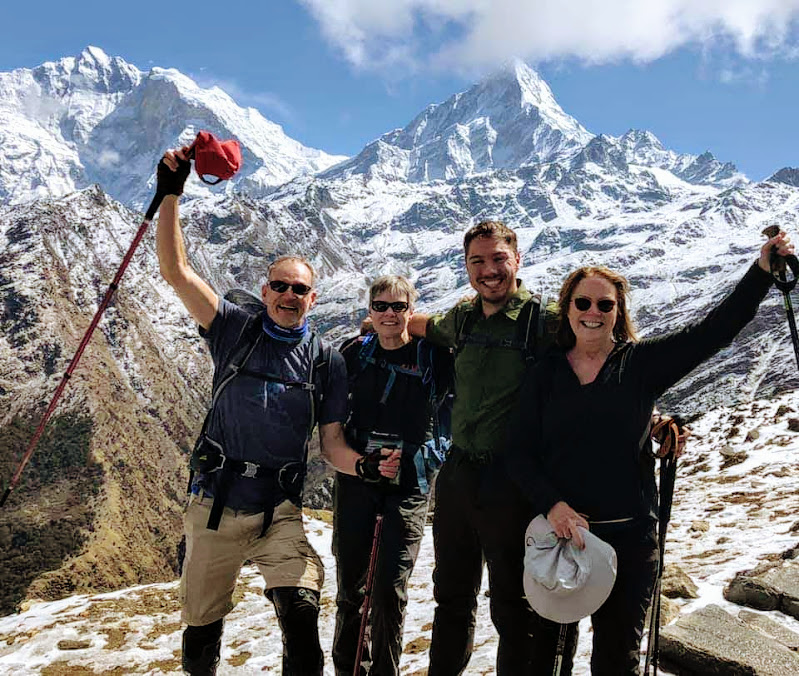 Nepal Trek is a way of seeing a country and its people 'warts and all'. You will walk through the streets of cities and villages and past the open front doors of houses, you will see the people at their daily tasks, the clouds forming below you and the magnificent peaks of mountains towering above you. By trekking you will be involved in a way you could never be in a car, bus, train or aeroplane; you can enjoy the friendliness of the people, feel the magnetism of the mountains, be at one with the country and at peace with yourself.
Could you ask or want for anything more?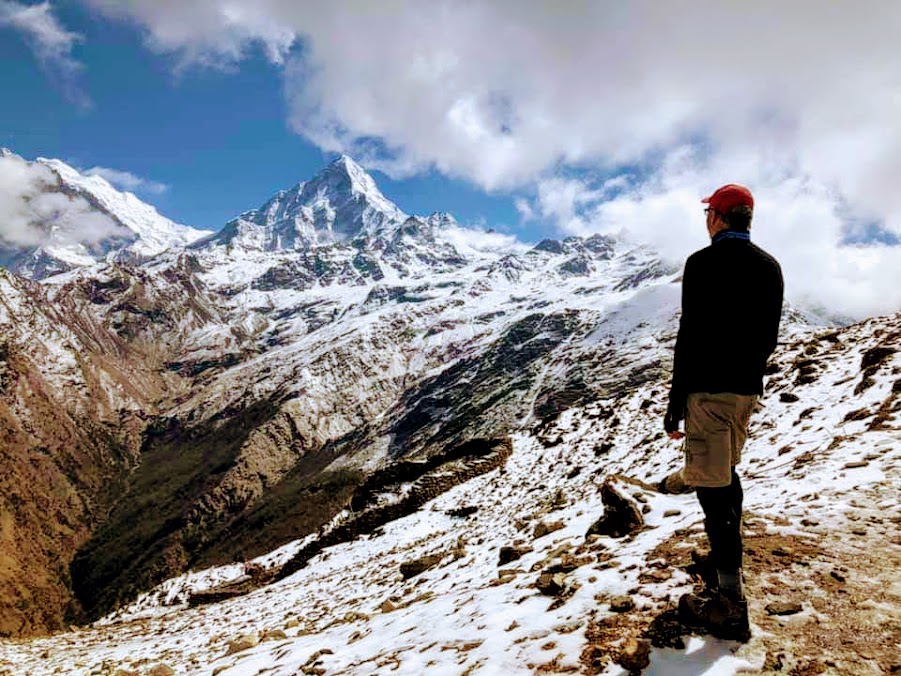 Trek in Nepal can be any length you choose. There are a number of short treks around the Kathmandu and Pokhara Valley which only take a day to complete. There are two or three day treks or treks from a week to a month. For those with the time you can combine a number of treks and spend months just walking around. Different Treks can help you to put together a trek to suit your needs at an affordable price leaving you free of any bureaucratic or logistic hassles.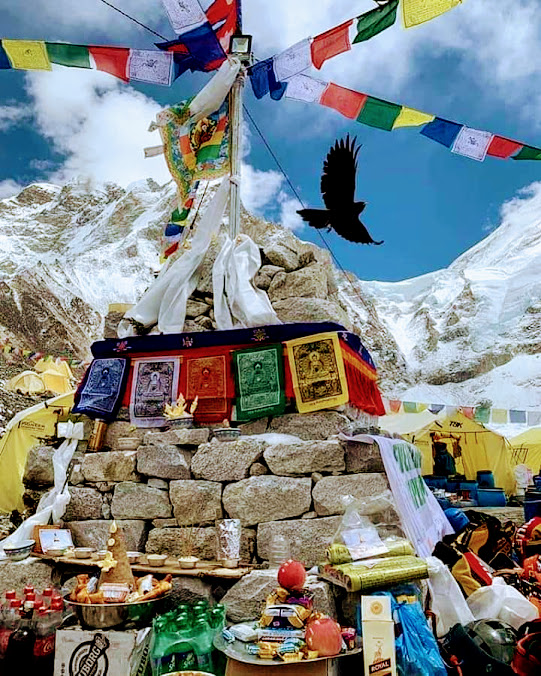 All our guides and support staff are natives of the region with extensive mountaineering and trekking backgrounds. They are also familiar with the languages, cultures, and customs of Nepal and Tibet as well as with the history of the region. For your convenience, we have separated four regions such as Nepal, Bhutan, Tibet and India. Please visit these sections on our site and let us know what you come up with. We will be pleased to serve you.